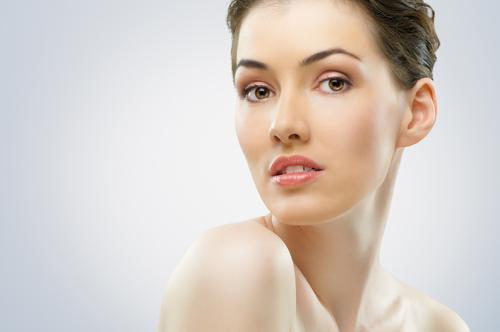 You're vigilant about getting your carpets professionally cleaned to keep them looking clean and fresh, and your teeth cleaned twice a year to get to areas where your at-home care can't reach. Well, your face can also use some professional TLC throughout the year in order to uncover the fresh, youthful skin that's hiding behind dirt and debris.
Here at Vino Med Spa, we offer facials that strip away the impurities, dead skin cells, and dirt to promote healthy new skin growth that helps you look as young as you feel. Using professional-grade products, we breathe new life into aging and tired skin, helping our Houston area patients glow from the inside out.
As the name implies, our facials help clean up the skin on your face, but we also perform "facials" for your feet, eliminating calluses and corns and giving these oft-neglected areas of your skin some long overdue attention.
The skin you're in
The average human skin covers a whopping 21 square feet and performs the all-important task of shielding you from the outside world. And it does this job very well, warding off everything from the sun's harmful ultraviolet rays to bacteria. To boot, it bears the brunt of anything that comes in contact with your skin, leaving behind a surface that looks more like a roadmap of your life than a blank canvas.
This effect is especially pronounced on the highly exposed areas of your skin, such as your face and neck. These two areas greet the world and, as a result, are more susceptible to trapping the impurities and dirt that float in the air.
Starting at the top
With our facials, we can help remove some of the wreckage to pave the way for healthier skin growth. To start, we deeply cleanse and exfoliate your skin to remove dead and damaged skin cells. We also go deep into your pores to clean them out and open them up. If you have dry skin, this helps free up the oil that hydrates and nourishes your skin naturally.
If you count yourself among those who have oily skin, clogged pores aren't a blessing in disguise — since you produce more oil, it means more is being trapped, which can exacerbate acne and other skin problems.
Whether you have dry or oily skin, or a combination, a deep cleaning that tackles the surface area, and inside your pores, goes a long way toward restoring a natural balance.
Once your skin is clean, we apply special products to hydrate your skin and to promote healthy new skin growth. The end result is skin that's revitalized and refreshed, making your face glow with good health.
Going south
Moving to the opposite end of your body, your feet undergo a different kind of abuse. As your foundational support, your feet are always on the move, and they require tough skin to carry your body wherever you need to go. And, we often make their lives a little more difficult by wearing shoes that look great, but aren't doing your feet any favors.
From heels and pointy shoes to flip-flops, your feet do their best to keep up with their primary job of carrying you, while also dealing with shoes that chafe and bind.
Our med spa is headed up by Dr. Gabriel Maislos, who is a podiatrist by training, which means he combines an approach that looks after the health of your feet, as well as their appearance.
To start, our foot facials are extremely relaxing as we work the tiny muscles that perform all day, everyday. Then, using special tools, we scrape away the buildup of dead skin that causes painful and uncomfortable calluses and corns. We also address the dry and cracked skin on the soles of your feet and around your heels with deep moisturizers.
When we're finished, your feet are incredibly smooth and grateful for the care you've given them.
If you'd like to revitalize your skin from head to toe, please give us a call or use the online scheduling tool on this website to book an appointment.