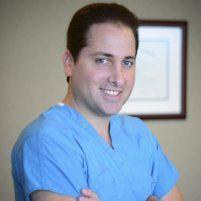 Dr. Gabriel Maislos, DPM, FACFAS, FAENS is using his medical expertise to provide useful and relaxing spa treatments to the Houston area.
Dr. Maislos started his career at Tufts University where he received his Bachelor of Science in biology. Promptly after completing his undergraduate degree, he moved on to receive his Doctorate of Podiatric Medicine from Dr. William M. Scholl College of Podiatric Medicine. He then attended post-graduate training at Houston Podiatric Foundation.
Dr. Maislos opened his own practice in the Houston area, Houston Foot & Ankle Care where he used his knowledge as a board-certified podiatrist to treats patients on a deeper level, finding the root cause of their pain or discomfort.
Today, Dr. Maislos runs Vino Med Spa, a full boutique spa that offers services such as massage, manicure and pedicure, skin care, and nail treatments. He and his staff are dedicated to providing the most advanced spa services along with a kind, caring, and gentle care.
Monday
9:00 am – 5:00 pm
Tuesday
9:00 am – 5:00 pm
Wednesday
9:00 am – 5:00 pm
Thursday
9:00 am – 5:00 pm
Friday
9:00 am – 5:00 pm
Saturday
Closed
Sunday
Closed